Navigation to News Categories
A lack of training for civil construction workers can lead to delays and over-runs in billions of dollars worth of road and infrastructure projects.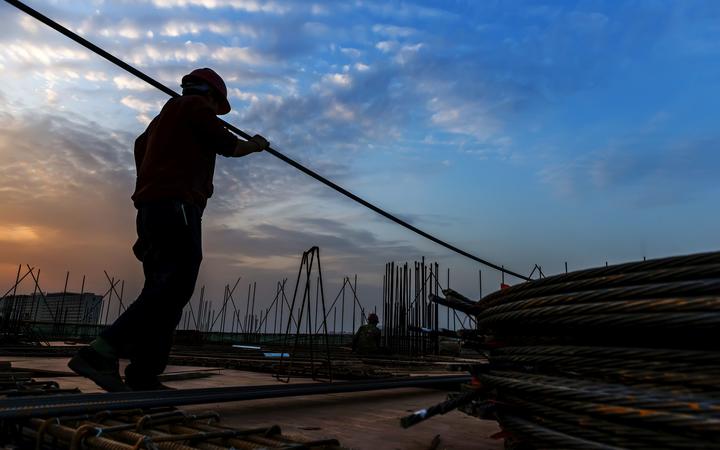 Photo: 123rf.com
A report from the Civil Workforce Forum, Civil Contractors New Zealand and Civil Contractors New Zealand stated that existing courses and on-the-job training weren't meeting demand.
The report stated that some areas of civil construction need to increase their workforce by a quarter in order to be able cope with large pipelines of infrastructure projects over the coming years.
John Bryant, one of the report's writers, stated that this could be a problem as the workforce is getting older and contracting firms are already having difficulty finding enough skilled workers.
" They all say they are short of skilled workers," he stated.
Bryant stated that it takes two to four years for new employees to be trained and that companies have relied heavily upon foreign labour to fill the skill gaps.
" The problem is that we haven't been training enough people for those positions. "
Fraser May, another author, stated that the pressure was increasing on contracting firms because central government and councils wanted them to do more work, and quicker.
" They want to fill their work programs and so they are asking contractors to help them. "
May stated that the Ministry for Social Development funded entry-level courses, but they were not popular and did not attract many people. On-the-job training and apprenticeships were also relatively new and limited in scale.
"It would be better if there was an entry point that anyone outside of the industry could see. If someone wants to get into the industry, such as an excavator operator, or some other similar position, they can say "oh, that's where you go" and be directed.
" At the moment, they can join a business and learn these skills. He said that it would be great to give them more training before they start doing this.
The Construction and Infrastructure Workforce Development Council was established by the government to establish qualifications for the sector. It was created as a result of the government's reform of vocational education and training.
Its chief executive Philip Aldridge said training more workers was critical for the estimated $270 billion pipeline of new construction and infrastructure work.
" The civil infrastructure sector struggles for labour, just like many other sectors. This can lead to delays in work, slower progress and a lower build program. He said that it was important to ensure there is a clear pipeline of workers, clear pathways, and that we meet all the big programs coming up.
He stated that not enough training was taking place.
" There's not enough, it's sometimes a bit ad-hoc, and individual companies do their own thing to some degree, which is great. But, they can be expanded, made more systematic, and clear about how they lead to a career," said he.
Connexis, an industry training organisation for civil engineering, is part of Te Pukenga (the new national polytechnic/workplace training entity).
Its chief executive, Kaarin Gakrodger, stated that part of the problem was the lack of an apprenticeship system in the sector until five years ago.
"Employers within the civil construction sector have not had the formal trade training support from the tertiary educational sector. This is why they have been reluctant to hire new entrants or apprentices," she stated.
"Due to the infancy of civil apprenticeships, the other structures around pre-trade and entry-to-apprenticeship programmes are lacking and a lot of the contracting companies don't have the internal systems to support the new entrants that might not be work ready," she said.
She stated that there is work underway to offer entry-level training through Te pukenga and that this year, the ITO launched NCEA Standards which gave school students an introduction into civil construction.
Gaukrodger said the ITO had more than 3500 trainees, nearly double the number before the pandemic, thanks to government programmes that subsidise employers to take on apprentices.